Wallpanels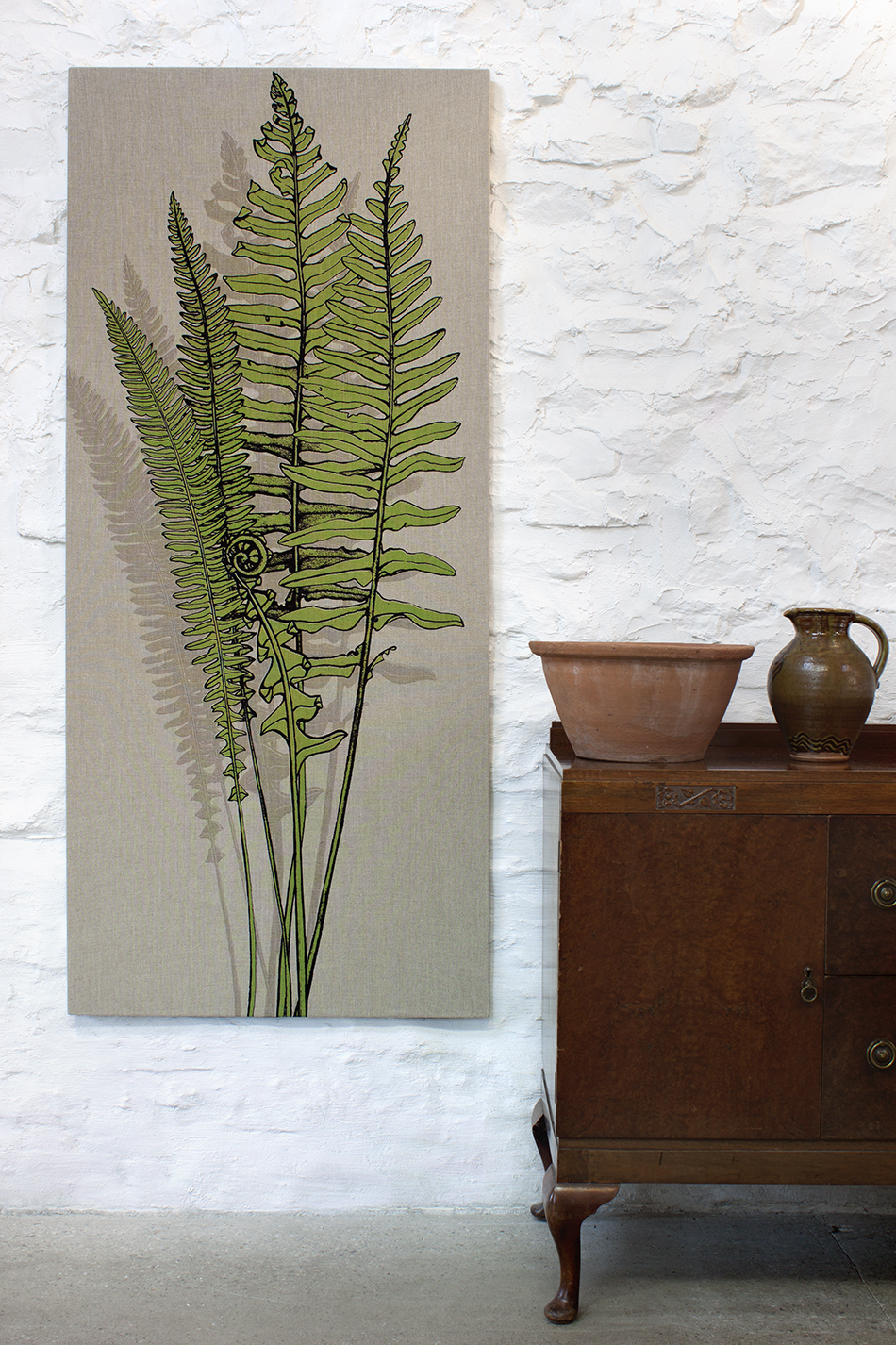 These screen-printed linen wall panels were first conceived and developed in response to the exhibition 'Land, Sea, Sky' at the Devon Guild of Craftsmen in 2014.

The wall panels measure 72" x 32" and were designed to bring something of the natural beauty and colours of the outside world into the interior based on Sam's sketches and colour notes from the landscape and garden.
All the wall panels are screen-printed to order and they are all unique. They are slow and difficult to hand print because of their scale. Using the most lightfast textile printing dyes ensures the quality and longevity of the print. The colours of the flower heads or leaves may be customised to suit the interior space.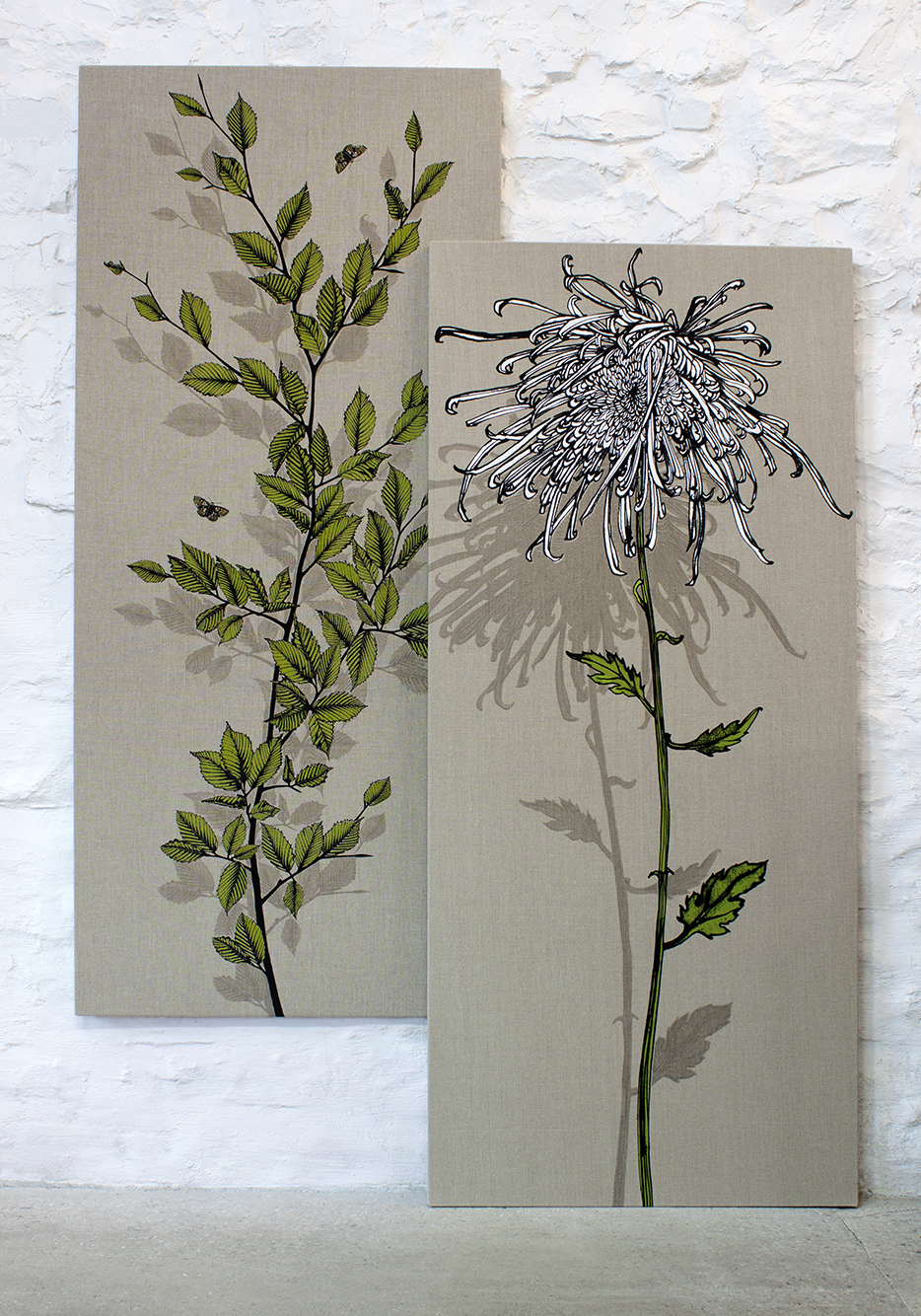 For more information and prices, please email Sam via the contact form on this website or telephone the studio on 01769 574550